Thursday 06 Sep 2018 @ 09:25
Education and Skills Funding Agency
National Apprenticeship Week 2019 date announced
The date of the 12th annual National Apprenticeship Week - to take place in 2019 – has been announced and will run from 4 to 8 March 2019.
This annual week-long celebration of apprenticeships will bring the whole apprenticeship community together to celebrate the impact of apprenticeships on individuals, employers and the economy.
Following the most successful National Apprenticeship Week ever that took place earlier this year, National Apprenticeship Week 2019 – which also coincides with National Careers Week - will look to involve more individuals, employers, partners and providers in activities that highlight the benefits apprenticeships bring to employers and the opportunities apprenticeships present to individuals.
National Apprenticeship Week 2018 was record-breaking: with 780 events taking place across England. The ambition of delivering a 10,000 talks movement - #10kTalks – to inspire the next generation of apprentices in schools across the country was exceeded, reaching over 33,500 people. Over 300 schools joined the 10,000 talks movement and a further 130 schools also hosted teacher-to-teacher talks - reaching an additional 2,300 individuals. The Big Assembly reached 20,000 people with a live video stream - showcasing apprentices and employers sharing their apprenticeships stories. Events also took place to celebrate International Women's Day, apprenticeships diversity and a launch event with the BBC and Sutton Trust included the announcement of a new ground-breaking apprenticeship programme.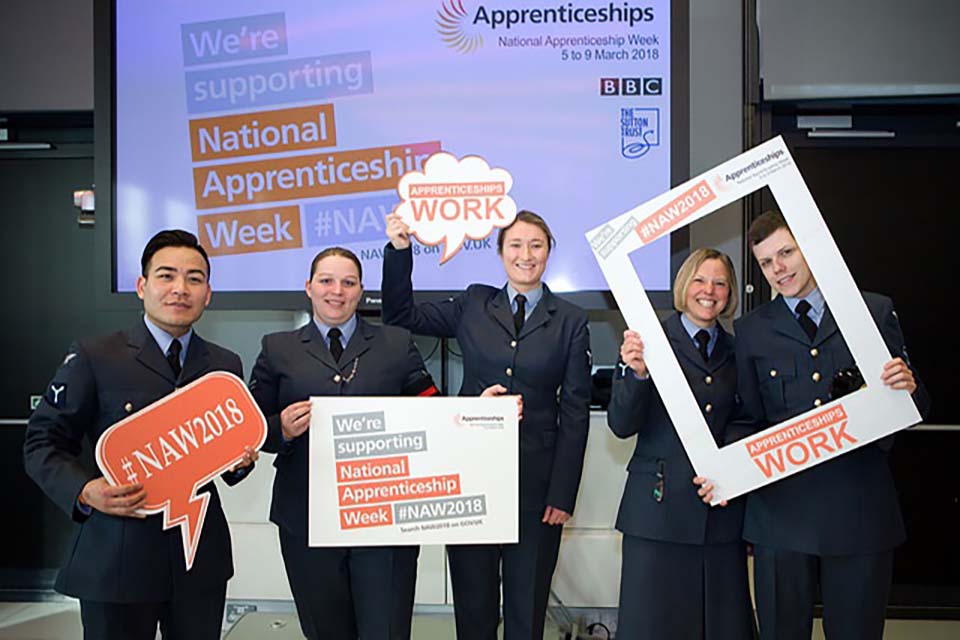 Keith Smith, Apprenticeships Director, Education and Skills Funding Agency said:
National Apprenticeship Week is an important date in the academic calendar and I am delighted to announce the date for National Apprenticeship Week 2019.

The success of previous National Apprenticeship Weeks', especially during 2018, tells us that one week dedicated to celebrating, promoting and realising the importance of apprenticeships and their impact enables an apprenticeship movement across our sector. This movement sees employers, providers, partners and apprentices themselves grasp the opportunity and get involved in our celebration, creating fascinating events and opportunities to share the many benefits apprenticeship bring.

More detail, including the theme, will be confirmed over coming months. I am hopeful that by sharing the date 6 months in advance of the week partners will start to plan some new and exciting activity that they will run during National Apprenticeship Week 2019.
More information on National Apprenticeship Week 2019 will be announced on GOV.UK and on social media channels. Follow @Apprenticeships on Twitter and National Apprenticeship Service on LinkedIn to keep up to date.
Related content
Apprenticeships, traineeships and internships
Hiring and training opportunities, pay and conditions, finding someone for your business, guidance and templates for employers.
Latest News from
Education and Skills Funding Agency