Thursday 13 Aug 2020 @ 14:43
Big Lottery Fund
National Lottery £2.1million gives community projects a welcome boost
The National Lottery Community Fund yesterday announced £2,138,400 for 34 charities and community groups across Northern Ireland, to support local people in these uncertain times. For a full list of grants, please see table attached below.
Projects funded include those helping people with health conditions, supporting children and young people and allowing organisations to safely provide vital services within the current guidance and restrictions.
Addiction NI is using a £499,420 grant to deliver their 'Recovery Together' project in Fermanagh, Omagh and Belfast to reduce substance abuse among people over the age of 18.
Alex Bunting, Director of Addiction NI yesterday said:
"We are all living in unprecedented times with people under severe pressure due to rising unemployment, reduced support networks and structure in their lives. During lockdown we have seen a significant increase in people drinking more alcohol than they would normally do. It is extremely important that programmes like this are there to help people enter recovery, but more importantly stay in recovery. The pandemic brings issues like isolation, anxiety and stress to the fore, it is crucial that support is available when people reach out for help."
"This grant ensures we can continue to support those in need and meet future challenges and we want to thank National Lottery players for making it all possible through buying tickets each week."
Lagmore Youth Project, based in west Belfast is using an £8,050 grant to provide socially distanced activities including a health treasure trail, cinema events, community clean ups and art projects to provide entertainment for all members of the community. This is helping keep them connected, reducing loneliness, promoting positivity and general well-being.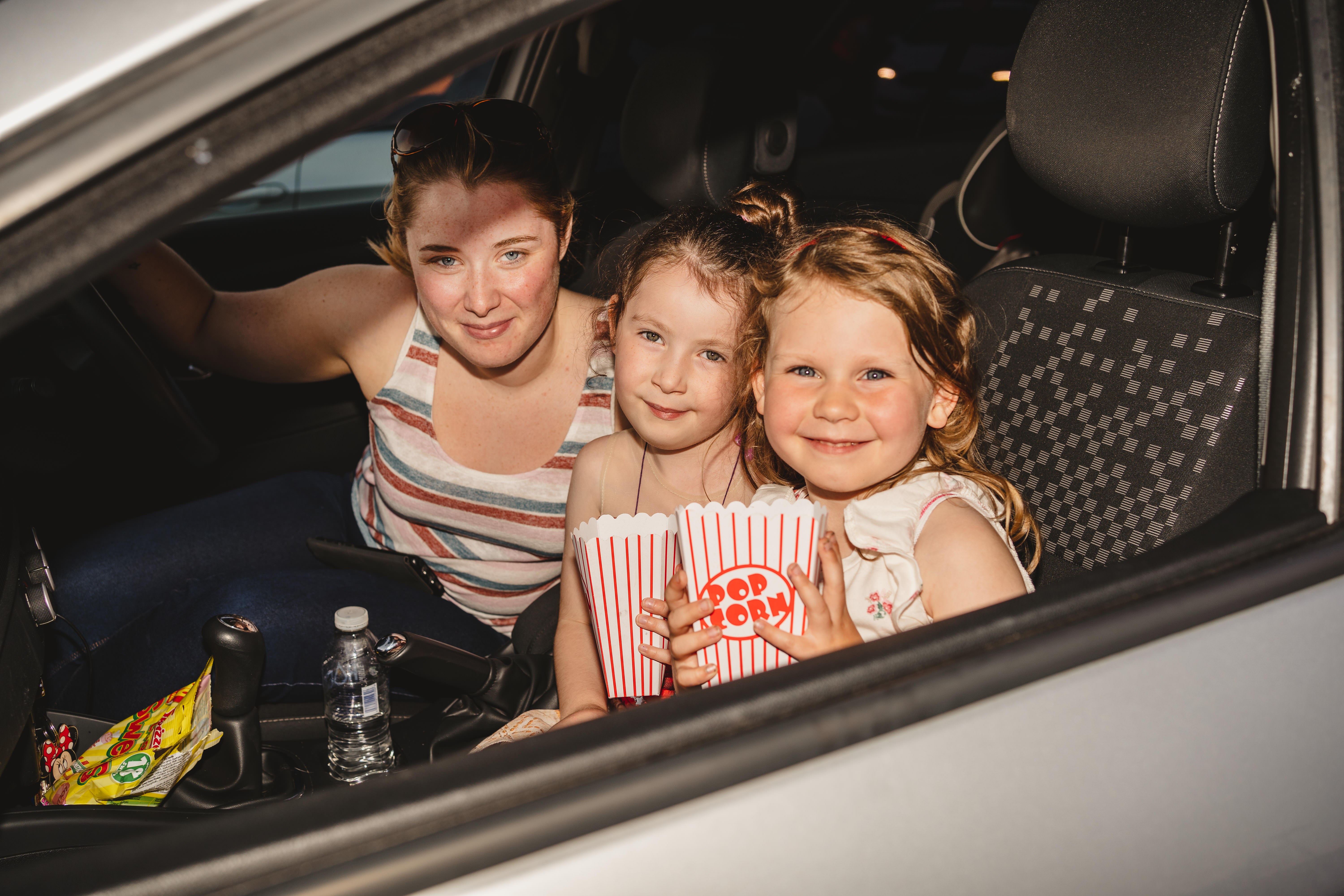 Local families enjoyed a drive-in cinema in west Belfast over the weekend as part of the socially distanced activities organised by Lagmore Youth Project to help the community stay connected.
Colm Fanning from Lagmore Youth Project yesterday said:
"Our families and the community has really struggled during lockdown and getting this money has been amazing for the Lagmore and Mount Eagles area. It gives people a chance to come together again as a community and help build connections while having great craic. Our treasure hunts have been a way to get people active too. We have been keeping in touch online with young people hosting chats about things like mental health and looking to the future, and this money helps us put things we planned in action. A big thank you to National Lottery players for making this funding possible."
North Coast Community Transport is using a £500,000 grant to run their 'Wheels to Wellbeing' project over the next four years, with fully adapted buses and vehicles providing transport for older and vulnerable adults living in rural areas. The project helps users to attend appointments and other activities to improve their lives and keep them connected and active in their area.
HERe NI is using a £499,861 grant to support young people from same sex families over the next five years. The project will work with young people to help them address social isolation through support from their home and school/employment and produce resources to help those engaging with young people from a same-sex family.
The National Autistic Society is using a £10,000 grant to introduce a Northern Ireland specific helpline to support people with autism, providing them with much needed information and support relating to COVID-19. The funding is also being used to reopen the playground at their Autism Centre in Carryduff each weekend for children and families to use.
Since the start of the COVID-19 pandemic, over £300 million of National Lottery money has been given to help projects like these in communities across the UK.
Kate Beggs, Northern Ireland Director of The National Lottery Community Fund yesterday said:
"The wide range of projects funded today demonstrates the strength of their members and communities and the importance of staying connected with each other in these unprecedented times. It's inspiring to see all these groups, staff and volunteers rising to the challenges of COVID-19 and looking to the future, supporting people in need.

"These awards, made possible by National Lottery players, recognise the incredible work happening across Northern Ireland. National Lottery players can be proud to know that money they raise is continuing to make such a difference."
Click here for the full press release
Latest News from
Big Lottery Fund