Monday 01 Nov 2021 @ 14:10
Big Lottery Fund
National Lottery Community Fund Northern Ireland Committee members announced
Announcing the appointments, Paul Sweeney, Chair of The National Lottery Community Fund NI Committee recently said:
"I am delighted to welcome Cara Cash Marley and Nick Garbutt to our NI Committee at this important time, when we continue to support communities as we move through the pandemic. Both bring a wealth of insight and experience which will be invaluable in making decisions on how we can best support local people, reaching those most in need.
Welcoming the appointments, Blondel Cluff CBE, Chair of The National Lottery Community Fund, recently said:
"We look forward to working closely with Cara and Nick during this all important time for communities across Northern Ireland and to the Fund as a whole benefitting from the skills and knowledge they bring."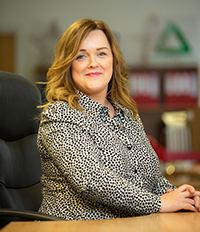 Cara Cash Marley
Cara and Nick join the National Lottery Community Fund's NI Committee as the Fund continues to provide critical funding and support to Northern Ireland communities responding to and recovering from the pandemic, as well as those adapting to new and future challenges. Thanks to National Lottery players, more than £30 million a week is raised for good causes across the UK
Cara has worked and volunteered in the community and voluntary sector over the past 17 years and is currently CEO of Groundwork NI, a community development and regeneration charity.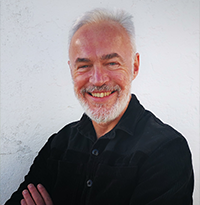 Nick Garbutt
Nick has more than 20 years experience as non-executive director of a range of charities across sectors. He is the Editor of ScopeNI, Northern Ireland's public policy magazine and is a former editor of the Irish News and deputy editor of the Belfast Telegraph.
Commenting on her new role, Cara Cash Marley recently said:
"I am absolutely elated to be appointed to the National Lottery Community Fund's NI Committee. I have witnessed first-hand the impact that National Lottery support has made, from the big multi-annual funding streams to the small but essential investments through Awards for All. I look forward to helping drive the strategic focus of The Fund and ensuring the voice of charities, communities and individuals is heard at that level."
Reflecting on his appointment, Nick Garbutt added:
"It's an honour to be appointed to the NI Committee. It is also a great responsibility. During my time in post I want to help make a tangible difference to individuals and communities. These are difficult times for so many, and I expect that to translate into enormous demands on funds such as ours. That makes it all the more important to ensure that every penny is well invested and helps to bring about positive change."
The National Lottery Community Fund's NI Committee has six members and is responsible for strategy, policy, planning and management of programmes in Northern Ireland within an overall strategic and financial framework determined by the UK Board. See full details of our NI Committee Members.
Cara and Nick will take up their new roles today, Monday 1st November 2021.
Click here for the full press release
Latest News from
Big Lottery Fund