Wednesday 01 May 2019 @ 13:48
Government Digital Service (GDS)
Podcast: Kevin Cunnington on the past, present and future of GDS
Blog posted by: GDS team, 30 April 2019 – Categories: Podcast, Transformation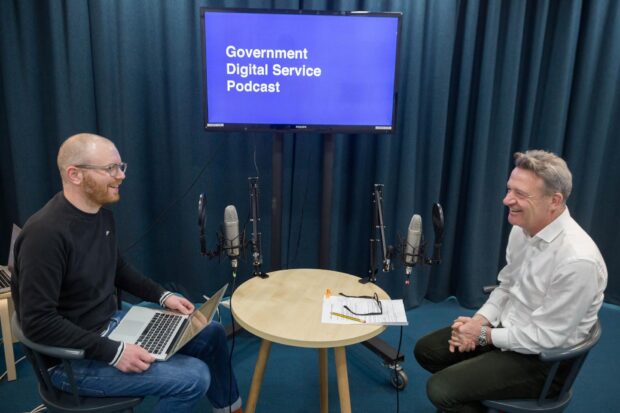 Click here to listen to the full podcast
In the latest episode of the Government Digital Service Podcast, GDS Director General Kevin Cunnington talks about his time so far in tech and digital government and discusses GDS's plans for the future.
In an interview with GDS Senior Writer Angus Montgomery, Kevin talks about his background studying computer science and artificial intelligence and his career before he joined government.
He discusses his time at both the Department for Work and Pensions and GDS and looks at GDS's priorities for the next 12 months.
Kevin highlighted the following 4 core values when asked to summarise the role of GDS and how it will develop over the coming years:
Show what good looks like… 'from the early days of user research right through to now.'
Do the hardest things …'GDS should be prototyping things today that departments will want to explore in 2 years time. Good example of that would be voice activation on GOV.UK'.
Reflect the society we serve... 'We talked a lot about diversity but we also need to encourage SMEs (small-to-medium enterprises) across the UK to work with us. We also need, as GDS, to have a more regional footprint'.
Help government transform…'that for me, is the one I want to tweak going forward. I think our role is not to help but to lead'.
You can subscribe to the GDS podcast on Apple Music, Spotify and all other major podcast platforms.

You can read a transcript of the podcast on Podbean.
You may also be interested in:
Keeping GOV.UK Verify secure from identity crime and fraud
Latest News from
Government Digital Service (GDS)