Thursday 19 Jul 2018 @ 14:37
Ministry of Defence
Research partnership visits Development, Concepts and Doctrine Centre (DCDC)
The Development, Concepts and Doctrine Centre's (DCDC) new research partners visited the Shrivenham-based think tank to discuss their role in supporting the organisation.
The research institute, RAND Europe, formed the consortium, the Global Strategic Partnership, to respond to DCDC's need for the provision of research and analysis support to the Strategic Analysis Team.
The consortium includes the International Institute of Strategic Studies (IISS) and the University of Exeter, spearheaded by the Strategy and Security Institute.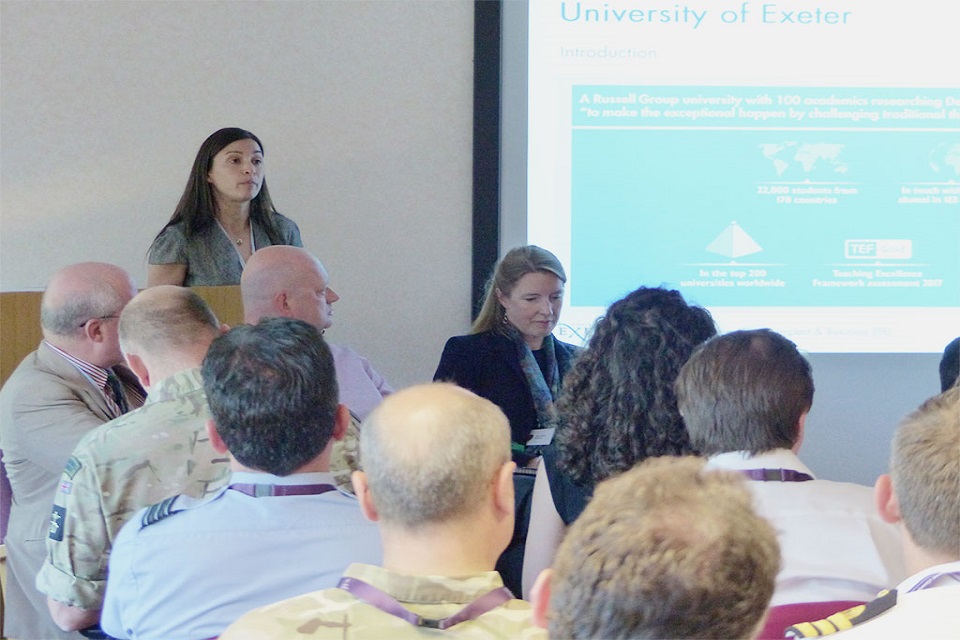 Representatives from the GSP member organisations described the capabilities they offered.
It also has access to organisations and individuals providing specific subject matter and analytical expertise. These include: QinetiQ, Newman and Spurr Consultancy (NSC), Aleph Insights, Simplexity Analysis and Professor Sir Huw Strachan.
The visit gave DCDC personnel a chance to engage with the different members of the partnership and hear first-hand how their capabilities could inform and support future work.
Latest News from
Ministry of Defence