Monday 25 Jun 2018 @ 09:15
National Institute for Health and Clinical Excellence (NICE)
Seven glasses a day, keep UTIs at bay
Blog posted by: Sundus Jawad, prescribing and care homes support pharmacist, East Berkshire CCG, Windsor, 22 June 2018.
Sundus Jawad, finalist of the NICE Shared Learning Awards 2018, tells us how improving hydration in care homes reduces the risk of urinary tract infections (UTIs) for residents
In many care homes, older residents are often affected by dehydration. As a result, some residents are put at risk of falls, urinary tract infections (UTIs), acute kidney injury (AKI) and sepsis. UTI is a common cause for emergency hospital admission. It has also been linked to high levels of antibiotic resistance.
East Berkshire CCG in partnership with care homes staff, residents and the Oxford Patient Safety Collaborative, have been working together to raise awareness of the importance of hydration and UTI management.
Care homes staff were given training on how to implement NICE recommendations and quality standards on UTI management, AKI awareness, and antibiotic resistance.
Staff then embedded improvements to their care planning after gaining a better understanding of the risks of dehydration and the effects of over-prescribing antibiotics.
To improve hydration, the staff initiated seven daily drinks rounds in the care home. The residents were encouraged to decorate the drinks trolley and created personalised drinks and cups which were more appealing to the elderly and those with dementia. The drinks rounds were stimulating, easy to implement and became a focal social point in many care homes in East Berkshire.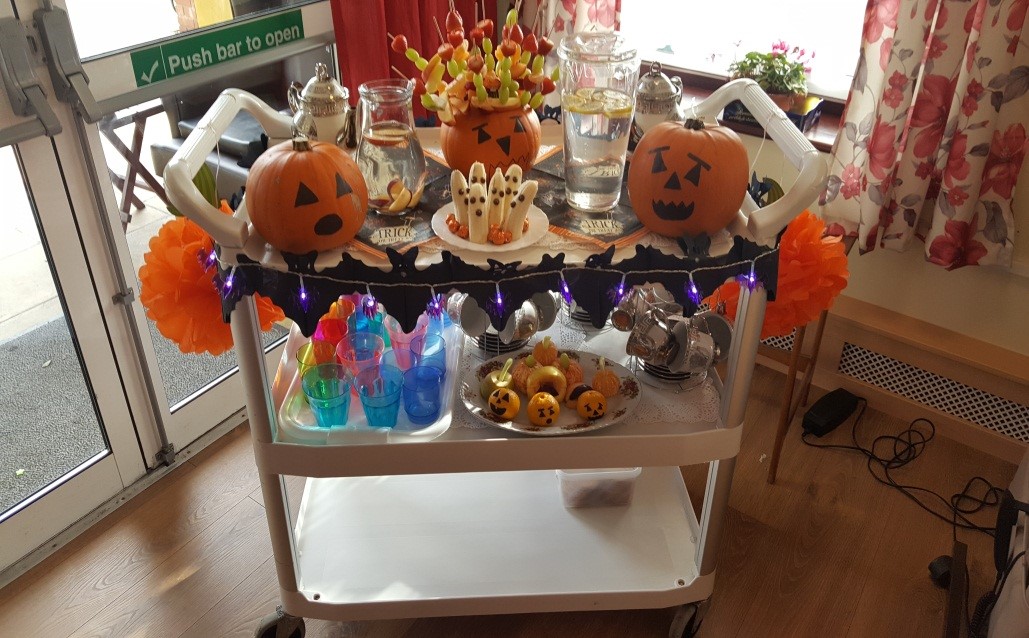 To optimise UTI management, the staff started to record resistant UTI symptoms on a form. This promoted better communication with GPs, so the form could then be completed with the agreed treatment plan and details of any antibiotic prescribing.
Improving hydration in care homes resulted in a significant reduction of UTIs requiring hospitalisation. There was an average of one case recorded every 47 days where previously it was one case every 13 days. One care home in East Berkshire recorded no UTIs for 243 days. The reduced prescribing of antibiotics also helped minimise the risks of AKI and antibiotic resistance.
Involving the care homes from the start was crucial to our success. Regardless of their role, everyone can play a part in implementing NICE guidelines to improve safety and quality of care for older people.
Our team feel incredibly honoured that our work has been recognised by NICE and has been shared with so many as a NICE shared learning example for everyone to benefit from the learning.
Latest News from
National Institute for Health and Clinical Excellence (NICE)