Friday 08 Nov 2019 @ 13:25
EU News
Strengthening cooperation in the fight against IP crime
The EU's law enforcement agency Europol and the European Union Intellectual Property Office (EUIPO) yesterday formally signed an agreement to further increase their cooperation in fighting infringements of intellectual property rights, both online and offline.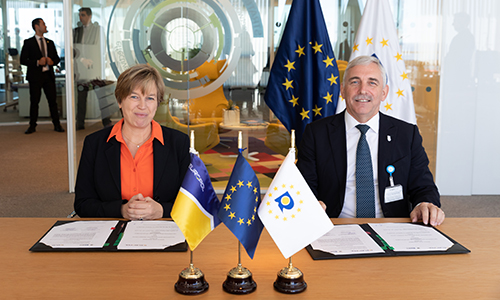 Europol and the EUIPO have been collaborating since 2013 on a range of issues. In 2016, they stepped up their cooperation to create the Intellectual Property Crime Coordinated Coalition (IPC3), a specialist unit within Europol funded by the EUIPO.
Since its inception, the IPC3 unit has coordinated and supported cross-border operations aimed at tackling IP crime across the EU. The unit's operations have spanned sectors such as pharmaceuticals, food and drinks, pesticides, counterfeit luxury goods, clothing, electronics, car parts, toys and illegal streaming. In total, counterfeit goods valued at over EUR 980 million have been seized.
In addition, over a hundred organised crime gangs have been identified and/or dismantled as a result of the unit's work. The investigations coordinated by the IPC3 unit have also linked IP crime to the health and safety of consumers, drug trafficking, tax evasion, fraud and terror financing.
Latest News from
EU News