Friday 22 Sep 2023 @ 15:10
Home Office
The Engineering Profession at the Home Office
Blog posted by: Imran Mirza, Head of Role, Engineering and Naomi Yemitan, Engineering Community Lead, 21 September 2023 – Categories: Engineering, Recruitment.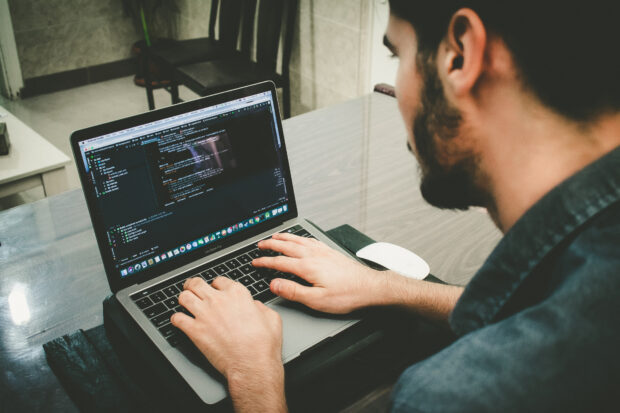 Engineering at Home Office Digital, Data and Technology (DDaT) is a recognised DDaT Profession under the DDaT Profession Capability Framework. Our DDaT Profession teams are dedicated to providing clear career paths and continuous learning programmes to our digital, data and technology colleagues.
The Engineering Profession consists of over 2,000 engineers (civil servants and supplier partners) within 4 main job roles:
Software Engineer
DevOps Engineer
Infrastructure Engineer
Network Engineer
Our engineers are responsible for building and maintaining Home Office applications and platforms, ensuring they remain accessible to users.
We manage over 600 services spanning Borders, Immigration, Citizenship and Policing. Every year our systems support over 3 million visa applications, checks on 100 million border crossings, 5 million passport applications and 140 million police checks on people, vehicles, and property.
The benefits of belonging to the Engineering Profession at the Home Office
The Engineering Profession team supports our engineers by offering 'communities of practice'.
As part of our communities of practice offering we hold monthly community meet-ups, where our engineers hear from speakers on a range of topics such as artificial intelligence, FinOps and IT sustainability. These talks provide insight for our teams, challenge ways of thinking and provide an opportunity to share knowledge and experience.
Our Profession team also focus on ensuring clear career pathways for our engineers. We have a skills and competency model based on the Skills Framework for the Information Age (SFIA), mapped to all role levels in Infrastructure, Network, DevOps and Software Engineering. It helps colleagues easily map which skills they need to develop for promotion or sideways career moves. The framework includes a distinction between managerial and technical pathways.
Our Engineering Profession team champion continuous professional development (CPD). We've launched an engineering training catalogue with an extensive list of courses aimed specifically for our engineers' continuous learning. This includes training in both technical and soft skills.
The courses include Cloud, Application Security, Frameworks, Source Code Management and presentation skills. We encourage our engineers to undertake Amazon Web Services (AWS) and Azure training and certification.
We recently enjoyed collaborating with AWS to deliver AWS GameDay. Our engineers joined hands-on labs, diving into services such as Elastic Compute Cloud (EC2), virtual machines, Virtual Private Cloud (VPC) networking and storage on AWS. These events help educate our teams about AWS products and services, developing the skills needed to build, deploy, and operate our infrastructure and applications in the cloud.
So that we can continue to grow our in-house engineering capability, we encourage our engineers to support our recruitment efforts. By getting involved in interviewing, tech testing and recruitment events our engineers improve their own career prospects by better understanding how to apply for promotion and excel at interviews.
The Engineering Profession create learning opportunities across the Home Office. National Coding Week has been running since 2014 and encourages people of all ages and abilities to give coding a try. During National Coding Week we introduce colleagues to coding by offering them hands-on taster sessions and interactive events.
Click here for the full blog post
Latest News from
Home Office