Monday 01 Mar 2021 @ 15:28
National Institute for Health and Clinical Excellence (NICE)
Thousands of breast cancer patients to have routine access to NICE-approved drug combination
Another potentially life-extending drug combination for some people with advanced breast cancer will now be available for routine use after draft guidance from NICE recommended ribociclib (also called Kisqali and made by Novartis) is taken out of the Cancer Drugs Fund (CDF).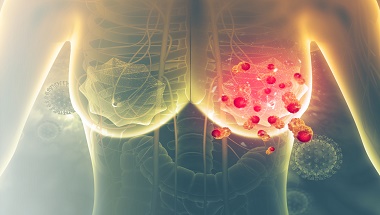 The draft guidance recommends ribociclib plus fulvestrant as an option for treating a type of breast cancer called hormone receptor-positive, human epidermal growth factor receptor 2 (HER2)-negative, locally advanced or metastatic breast cancer.
The combination is recommended for adults who have had previous endocrine therapy and where exemestane plus everolimus is the most appropriate alternative treatment.
Taken once-daily in pill form, ribociclib is a type of drug called a cyclin-dependent kinase 4 and 6 (CDK4/6) inhibitor. These work by inhibiting proteins in cancer cells, thereby preventing the cells from dividing and growing.
The committee heard from patients that they value improvements in progression-free survival and want to delay chemotherapy for as long as possible. They also heard that the different side effects of each of the CDK4/6 inhibitors, which are generally less toxic than the combination of exemestane and everolimus, mean that people would like to have a range of treatment options available to them.
Meindert Boysen, deputy chief executive and director of the NICE Centre for Health Technology Evaluation, recently said:
"Treatments that can postpone disease progression are important because they can mean some people can avoid the often unpleasant side-effects of chemotherapy, and delay the need for its use in others.

"We are pleased therefore that our original decision to make ribociclib available through the CDF not only gave people access to it earlier than would otherwise have been possible, but has now, through the data collected during that time, allowed us to recommend it for routine use on the NHS."
Ribociclib has been available through the CDF since 2019 while more evidence was collected to address uncertainties around how much it extends overall survival and its cost-effectiveness.
The new evidence shows that, compared with fulvestrant alone, people taking ribociclib plus fulvestrant have longer before their disease gets worse and also live longer. The treatment could be an option for up to 3,300 women.
Subject to appeal, NICE's final guidance will be published in March 2021.
Latest News from
National Institute for Health and Clinical Excellence (NICE)