Thursday 15 Jul 2021 @ 14:10
Big Lottery Fund
Trailblazing dementia group leads the way as £4.4 m goes to Scottish community groups
A radio DJ has welcomed National Lottery funding for a unique Scottish project delivered and led by people with a diagnosis of dementia.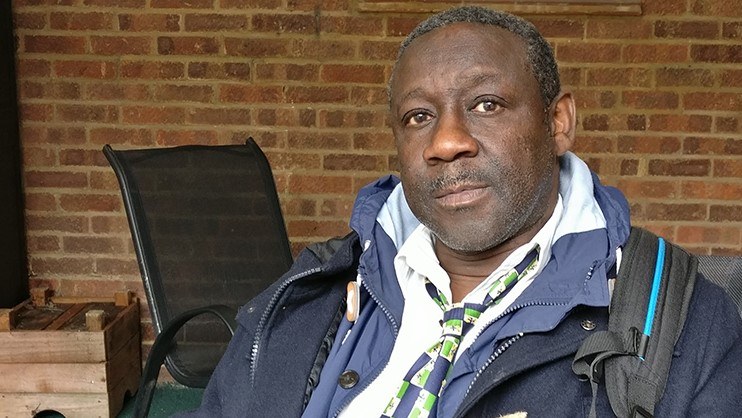 Radio DJ Ron Amanze Deepness Ltd
Ron Amanze (54), who has dementia himself and broadcasts internationally for Deepness Dementia Radio in the Western Isles, is one of thousands of people across Scotland set to benefit from grants totalling £4,435,695 announced yesterday by The National Lottery Community Fund.
A full list of all 184 community projects receiving funding is attached.
Ron is the newest board member of Deepness Ltd, which offers a wide range of activities keeping people connected and stimulated, and enjoying increased autonomy in their lives. From its popular radio shows to online education courses, the group is well on its way to becoming entirely run by people with lived experience of cognitive dementia/ decline.
Now, thanks to an award of £30,000, they will employ a project co-ordinator to support this ambition and give the board space and freedom to concentrate on driving their activities forward.
Ron, who was diagnosed in 2015 and is one of nine board members with lived experience of dementia, yesterday said:
"When people used to ask me what I do, I'd say I have dementia. Now, thanks to Deepness Ltd, my answer is I am a radio DJ and presenter. How cool is that?

"Our radio station and the other activities we provide gives me meaningful, purposeful things to get involved in and the fact that we'll be able to continue post pandemic, thanks to this National Lottery funding, is wonderful news.

"The world is now a totally different place from what I expected when I got my diagnosis. If I was to abide by all the notions put into my head in terms of taking life easy and not being involved in things which require energy, I would be sitting silently in the corner of the room watching the world go by. Through Deepness I have made the right connections and my radio show is a beautiful distraction taking away all my anxiety and stress."
Also benefiting from yesterday's funding and proving that the smallest amount of money can make the biggest difference is Go Kids Go! which receives £6,600 to deliver four wheelchair skills workshops for young people in Glasgow Edinburgh Inverness and Aberdeen.
Click here for the full press release
Latest News from
Big Lottery Fund