Tuesday 02 Feb 2016 @ 09:15
NHS England
We are shaping services for years to come – Baroness Julia Cumberlege
Blog posted by: Baroness Julia Cumberlege 1 February 2016.
The Chair of the soon-to-be-published National Maternity Review explains how it will transform care for women, babies and their families across the country:
The Maternity Review is steadily drawing to its close, and we will soon publish our report on services in England.
During this process I have met inspiring women, midwives, and doctors up and down the country. It is no surprise to me that giving birth has never been safer.
I have blogged before about the stories we have heard, so many have been heart-warming, but there have also been agonising accounts of when things have gone wrong.
I am truly excited about publication as it demonstrates what we've learnt and begins to bring into reality, across the country, our recommendations for the benefit of all mothers, babies and their families.
Knowing that this report will shape how maternity services are delivered in the UK for many years to come fills me with great excitement. In the 20 years since my reportChanging Childbirth was published we have witnessed great changes to maternity services, but we have not achieved everything we set out to achieve.
This time we have no choice – maternity services must become safer, more personalised, kinder, professional and more family friendly.
We are now confirming the finer details of how our recommendations will be put into practice. Naturally it is extremely important that we can ensure our recommendations can be delivered sustainably now and in the long term, so that future generations will benefit from maternity services that are among the best in the world, putting the woman, her baby and family at the centre of care.
The groundwork we are doing now will ensure that the report has maximum impact from the day that it is published.
I want to take this opportunity to thank all the mothers, families and healthcare providers who have taken the time to provide us with their invaluable insights into maternity services and how they feel they can be improved.
I will have to wait for the report publication to thank everyone who has contributed, but today I want to express particular gratitude to the charities including the NCT,Best Beginnings, Sands and Bliss who have helped us so much, and the professional bodies the Royal College of Midwives and Royal College of Obstetricians and Gynaecologists.
Without the contributions of thousands of individuals up and down the country this Review could never have happened.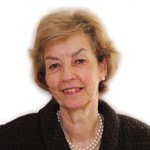 Baroness Julia Cumberlege CBE DL was appointed a Junior Health Minister in 1992 and for five years she covered all Health and Social Services matters in the House of Lords.
She has been commissioned by two Governments to produce two national reports: "Neighbourhood Nursing – a Focus for Care" and "Changing Childbirth".
At the invitation of the Royal College of Physicians, Julia has chaired two working parties. The first report "Doctors in Society" was published in December 2005. The second, "Future Physician, Changing Doctors in Changing Times", was published in May 2010.
From 2000 until July 2006, Julia chaired St George's Medical School.
Julia is a Trustee of Leeds Castle in Kent. She is an honorary fellow of four Royal Colleges and has honorary degrees from four Universities.
She is involved in a number of charities and is Patron of the National Childbirth Trust.
Julia has served at all levels in the NHS.
Latest News from
NHS England