Thursday 17 Oct 2019 @ 12:25
Big Lottery Fund
World-renowned artist, David Mach, unveils new artwork to celebrate the impact of the national lottery over 25 years
To mark the start of the National Lottery's 25th birthday celebrations, world renowned artist, David Mach, has unveiled his latest piece of artwork in the most unlikely of places, a Manchester newsagent.
The piece titled, United by Numbers: The National Lottery at 25 features a mix of famous and lesser-known national treasures including people, places, projects and icons that have been part of extraordinary things which have been made possible by The National Lottery. They have been brought together in one iconic image to represent The National Lottery's incredible impact on life in the UK over the last 25 years – across sports, film, heritage, the arts, and community projects.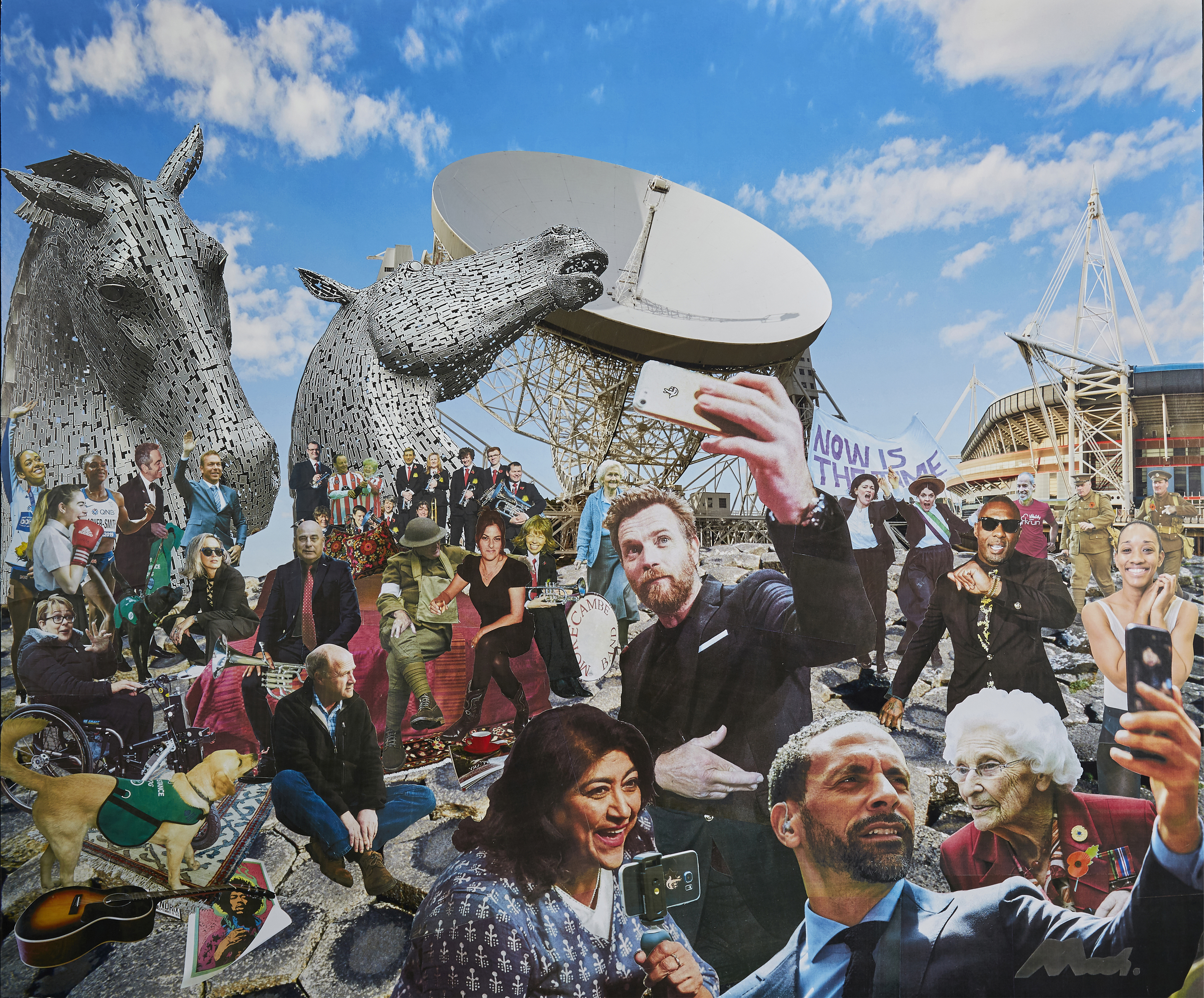 From the Morecambe Brass Band, one of the first projects to ever receive National Lottery funding; to Idris Elba, Governor for The National Lottery funded British Film Institute; to Tracey Emin, Rio Ferdinand, Dame Tanni Grey-Thompson, Betty Webb, a World War Two codebreaker from Bletchley Park and more.
The impressive line-up also features against a backdrop of National Lottery funded venues, including The Kelpies, Jodrell Bank, The Principality Stadium and Giant's Causeway, composed in David Mach's signature style. All of these individuals and places have one thing in common: they have all been positively impacted by The National Lottery over the past 25 years. An interactive version can be accessed here: www.unitedbynumbers.co.uk
Over the next six weeks (14th October – 6th December), The National Lottery will be putting on a wide range of events and activities to celebrate its 25th birthday. The birthday celebrations will showcase the positive impact that National Lottery funding has had on communities across the UK. From building local communities to protecting the environment and looking after the elderly as well as supporting youth projects, National Lottery funding has made an enormous difference to people's lives across the UK.
Click here for the full press release
Latest News from
Big Lottery Fund