Tuesday 21 Nov 2023 @ 09:15
NHS Wales
Early HIV testing key to living healthy lives
As Wales HIV Testing Week starts, community groups and healthcare professionals are reminding sexually active people that anyone can get HIV, and that regular testing is vital to protect yourself and others.
Getting an early diagnosis means people living with HIV can access treatment that will ensure they can live as long as anyone else. Effective treatment reduces the amount of virus in the blood to undetectable levels, meaning HIV can't be passed on to others.
In addition, people who do not test positive for HIV may be eligible for PrEP – Pre-Exposure Prophylaxis medication which prevents the infection from getting into the body.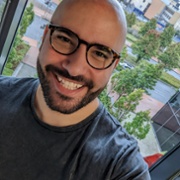 It's a call that's echoed by Andre Faria, a senior management consultant from Cardiff, who says that using the free Wales-wide postal testing service meant he was able to take greater control of his life.
"I found that using the postal sexual health testing service is really convenient – I've used it a few times and it's much more straightforward than having to arrange a trip to the sexual health clinic which involves having to take time off work.

"The opportunity to get my tests done from the comfort of my own home is great. The tests are easy enough to do, and I usually have the results back within a week.

"By doing the tests and engaging with the service I have been able to access PrEP, which has given me great peace of mind that I will not contract HIV.

"The process was straightforward and the staff were very friendly, and I felt I was given all the information, support and advice I needed."
Accessing an HIV test is really straightforward, and is available to anyone in Wales: a free, easy to use finger-prick test kit can be ordered from Sexual Health Wales' website.
The test can be sent to an address of your choice, and the results are completely confidential.
Zoe Couzens, Head of Programme for Sexual Health at Public Health Wales, yesterday said:
"Wales HIV Testing Week gives us an opportunity to reiterate the importance of regular testing, because HIV can affect anyone who is having condomless sex.

"In Wales, HIV testing has never been easier and the process is completely confidential. Making testing accessible is a key part of the Welsh Government's HIV Action Plan. Knowing your status means that those who need antiretroviral treatment, can access it and live a long and healthy life. By being on treatment they cannot pass HIV on to others."
Founded in 2021, by volunteers working together as a Fast Track Cities initiative, Wales HIV Testing Week has quickly established itself as an effective tool in increasing testing and tackling HIV-related stigma in Wales. This year, the campaign is being led by Public Health Wales in close partnership with the same volunteers. This follows the publication of the Welsh Government's HIV Action Plan for Wales, which aims to eliminate all new HIV cases and achieve zero tolerance of HIV-related stigma by 2030.
Zoe Couzens adds:
"This year, we're really pleased to be working with partners to deliver a campaign that will build on the success of previous testing weeks, as well as drawing on the pioneering work of volunteer-led campaigns delivered at a local level before 2021. Investment from Welsh Government means that this year's Wales HIV Testing Week will be the biggest ever, and working with volunteers and community groups will help us reach more people than ever before."
Wales STI Testing Kit – Test and Post
Latest News from
NHS Wales