back to listings
SME Profile:

Leonard Consultancy

E: marcella@leonardconsultancy.co.uk W: leonardconsultancy.co.uk
Welcome to Leonard Consultancy and Associates
Delivering practice, training and consultancy throughout the UK, Ireland and Internationally
Leonard Consultancy is an independent organisation which provides training, consultancy and practice to criminal justice, child protection, religious, educational, social care organisations and academic institutions. Marcella is registered with NISCC (Northern Ireland Social Care Council) and HCPC in England
Services
Leonard Consultancy and Associates believes in the importance of training in empowering practitioners to enhance their skills in working within the complexity of child and public protection. All training is designed specifically for the target audience to ensure the best learning outcomes are achieved. The broad range of areas which are an example of what can be delivered are:
Understanding Sexual Offending: Different Types of Sex Offenders
Risk Assessment including training in specialist child, adolescent and adult risk assessment tools including those with Learning Disability
Risk assessment to inform safeguarding
Interventions with Harmful Sexual Behaviour
Interventions in Sexual Offending
Childhood Trauma
Developmental Trauma
Family Systems within Safeguarding
Working with victims of online sexual exploitation
Investigation and case management in sports / faith organisations
Interviewing skills
Leonard Consultancy and Associates provide consultancy for individual practitioners and organisations in their clinical practice as well as developing strategic approaches to child and public protection and safeguarding. All consultancy is designed and agreed on an individual identified need and can include:
Clinical supervision for social work, police, psychology in their assessment and intervention practice
Developing policy and procedures in safeguarding
Reviewing and evaluating programmes / practice
Developing strategic, regional, national programmes
Enhancing investigation and case management with safeguarding
Marcella and the team of Associates accept referrals for a range of practice which includes:
Assessing risk of sexual and physical violence for child protection decision making
Assessing the ability to protect
Delivery of interventions for children, adolescents and adults
Marcella Leonard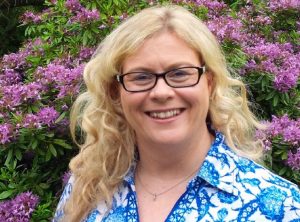 Marcella Leonard, Director of Leonard Consultancy has 30 years' experience in the areas of psychosexual therapy, child and public protection. Her expertise are known nationally and internationally and her opinion sought both at strategic and operational levels in many organisations and countries. As a social worker, she has recently held the Chair of the Northern Ireland Association of Social Workers and is a Director of the British Association of Social Workers. Marcella is a highly-regarded trainer in assisting practitioners in their work in assessing and managing sexual and violent risk to children. Marcella is a regular contributor on local and national media outlets on the topics of child protection and managing public risk
Associates
Leonard Consultancy has a team of associates with expert knowledge within the areas of criminal justice, health, social services, sports, educational, religious and academia. The associates undertake assessments of sexual risk and violence within child and public protection, deliver bespoke interventions for both victims and perpetrators, provide consultancy to practitioners, assist organisations in their strategic plans for child and public protection, deliver training bespoke to organisational need as well as undertake independent serious case reviews to enhance professional learning.