G7 Geotech Ltd
49, Church Rd, Leyland, Lancashire, PR25 3AA
t: 01772 435206 e: alan.w@g7geotech.co.uk w: www.g7geotech.co.uk
Welcome to G7 Geotech Ltd
Founded in Leyland in 2015, G7 Geotech aims to provide reliable, highly informative and good quality ground investigation and geotechnical consultancy services for private sector commercial and residential property developers and public sector schools, prisons and hospitals and their design and construction teams. The main focus is attention to detail for ground and groundwater conditions, an understanding of the Client's aims and keeping the design and construction team informed of findings at the earliest opportunity.
We aim to keep in mind the overall aims of the projects we are involved in so that the wider design team can gain maximum benefit from our unique position as being appointed and having direct input on sites during concept planning and often prior to Planning Approval.
In 2020, the company opened a new office location in Cardiff, and now our geotechnical engineers each have over 30 years' experience in the geotechnical and ground investigation sub-sector, having previously worked for a Local Authority, a number of Engineering Consultancies, as well as a Geotechnical Contractor and several Ground Investigation Specialists. This broad range of experience has included investigations throughout England and Wales. The founder, Alan Watson is a Chartered Civil Engineer and Chartered Environmentalist. A number of Alan's articles have been published in Ground Engineering Magazine.
G7 Geotech work with sub-contract partners to provide utility survey, window sample, cable percussive, rotary drilling and soakage testing services, borehole monitoring and laboratory geotechnical and contamination testing for intrusive ground investigations.
G7 Geotech Ltd have undertaken ground investigations for the following Public Sector projects:
Wigan Council ( Corporate Contracts and Assets, Capital Development for extensions to a Day Care Centre )
Manchester City Council ( Kitchen extension for New Moston Primary School )
Burnley Borough Council ( Green Spaces and Amenities )
Trafford Council ( 2No schemes for new extensions to Templemoor Infant School and Willows Primary School )
We also provided a slope stability assessment for a project where Highways England were consultees to the Planning Application.
OUR SERVICES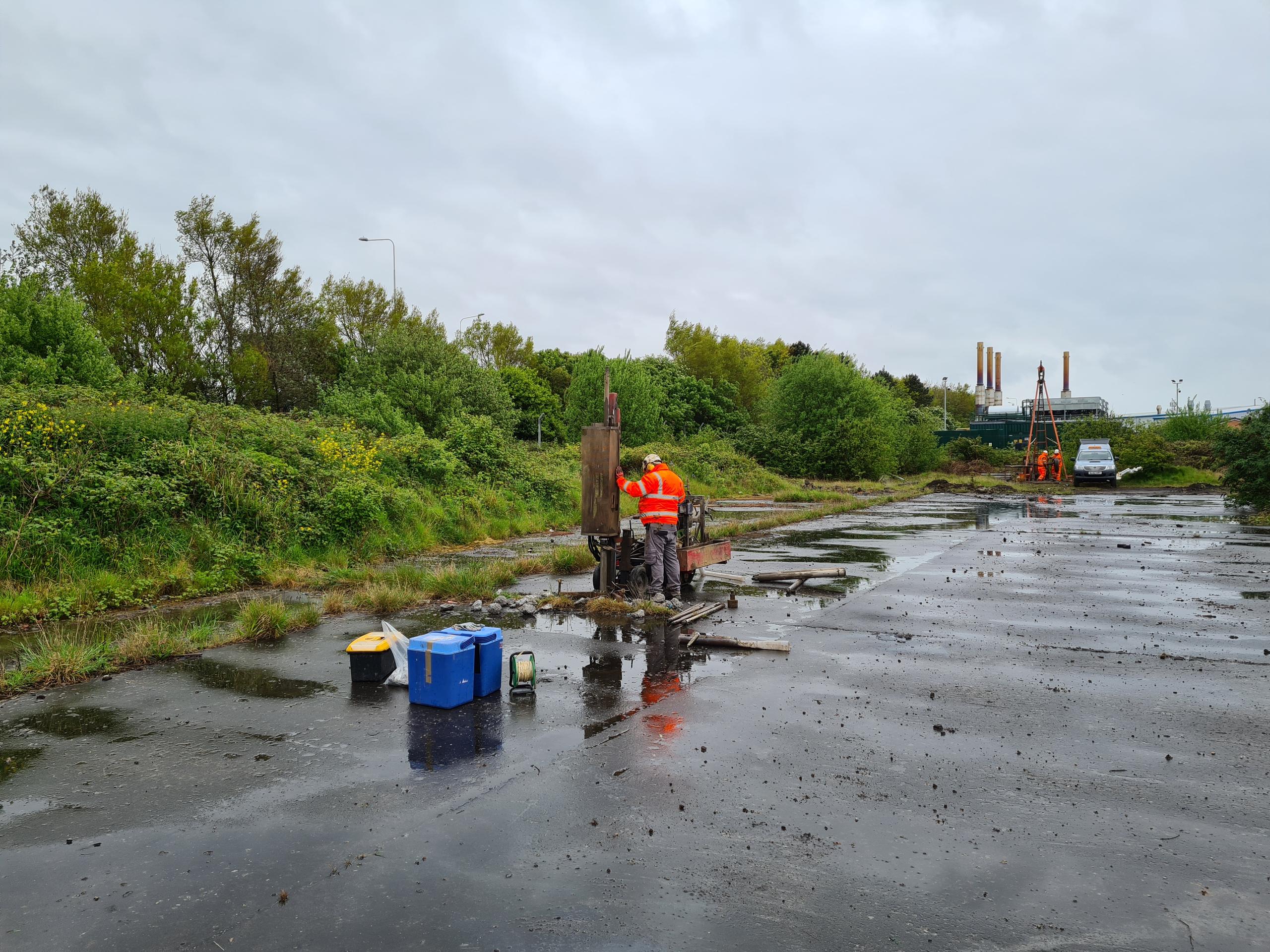 GROUND INVESTIGATIONS
Ground investigation, geotechnical interpretation and contamination assessment are essential components of the ground-related advice demanded by construction project teams during the planning, design, tendering, organisation and construction of proposed development sites. Your site may occupy a relatively small area, or you may be planning an extensive development over several hectares, and for any site within these extremes, ground investigation data can provide broad foundation options to inform outline budgets, information to support all stages of structural, civil and geotechnical design, and equally to inform contamination assessments and build conceptual models to satisfy Local Authority Planning Requirements.
HEALTH & SAFETY
G7 Geotech Ltd obtained Health & Safety Accreditation under the Contractor's Health & Safety Assessment Scheme (CHAS)
The CHAS approvals process requires a proven track record of compliance with, and sound management of, current Health & Safety legislation.
G7 Geotech have achieved this by integrating Health and Safety within all stages of the ground investigation process starting with allowing for suitable resources when tendering for work, giving attention to site hazards during initial site inspections, compiling site specific risk assessments and method statements during the lead-in to fieldwork, and ensuring that all our sub-contractors are suitably trained and equipped to manage the challenges our work presents.
Our risk assessments and company policy are reviewed regularly and our CHAS Accreditation is renewed annually.
GEOTECHNICAL ANALYSIS
G7 Geotech have access to industry standard computer software including HoleBASE so geotechnical borehole records and AGS Format data can be provided. Illustrative examples of foundation settlements, pile working loads, ground movements due to stress changes and factors of safety for slope stability can be provided in G7 Geotech interpretive reports on the basis of independently verified commercially available software.