Friday 02 Jun 2023 @ 13:20
Association for Project Management
APM and AcostE join forces for new publication on project controls in the 21st century
An exciting collaboration between the Association for Project Management (APM) and the Association of Cost Engineers (AcostE) will see the launch of a new publication tentatively titled Project Controls in the 21st Century.
Building upon their successful partnership with the APM – AcostE Estimating Guide, these respected associations are set to deliver another thought-provoking resource to the project community.
Project Controls in the 21st Century will serve as a comprehensive guide authored by seasoned practitioners from diverse industries and backgrounds within project controls. The new publication represents an evolution of APM's previous Planning, Scheduling, Monitoring and Control guide. The proposed new title reflects the expansion of the content, particularly around project data and its implications for the controls discipline.
This unique publication will offer a wealth of peer-reviewed and peer-contributed information, making it a highly valuable resource unparalleled outside academia.
The guide will cater to individuals involved in projects at any level or role, from apprentices to sponsors. With its accessible language, abundant visual aids and worked example case studies, this handbook promises to be an indispensable tool for project controls practitioners worldwide.
The publication represents the beginning of the exciting advancements in the project controls community. By fostering collaboration and knowledge-sharing, APM and AcostE are paving the way for innovation and growth in the field.
More details on the new publication will be shared as they become available. You can register your interest in future updates and early copies by contacting APM's Publishing team.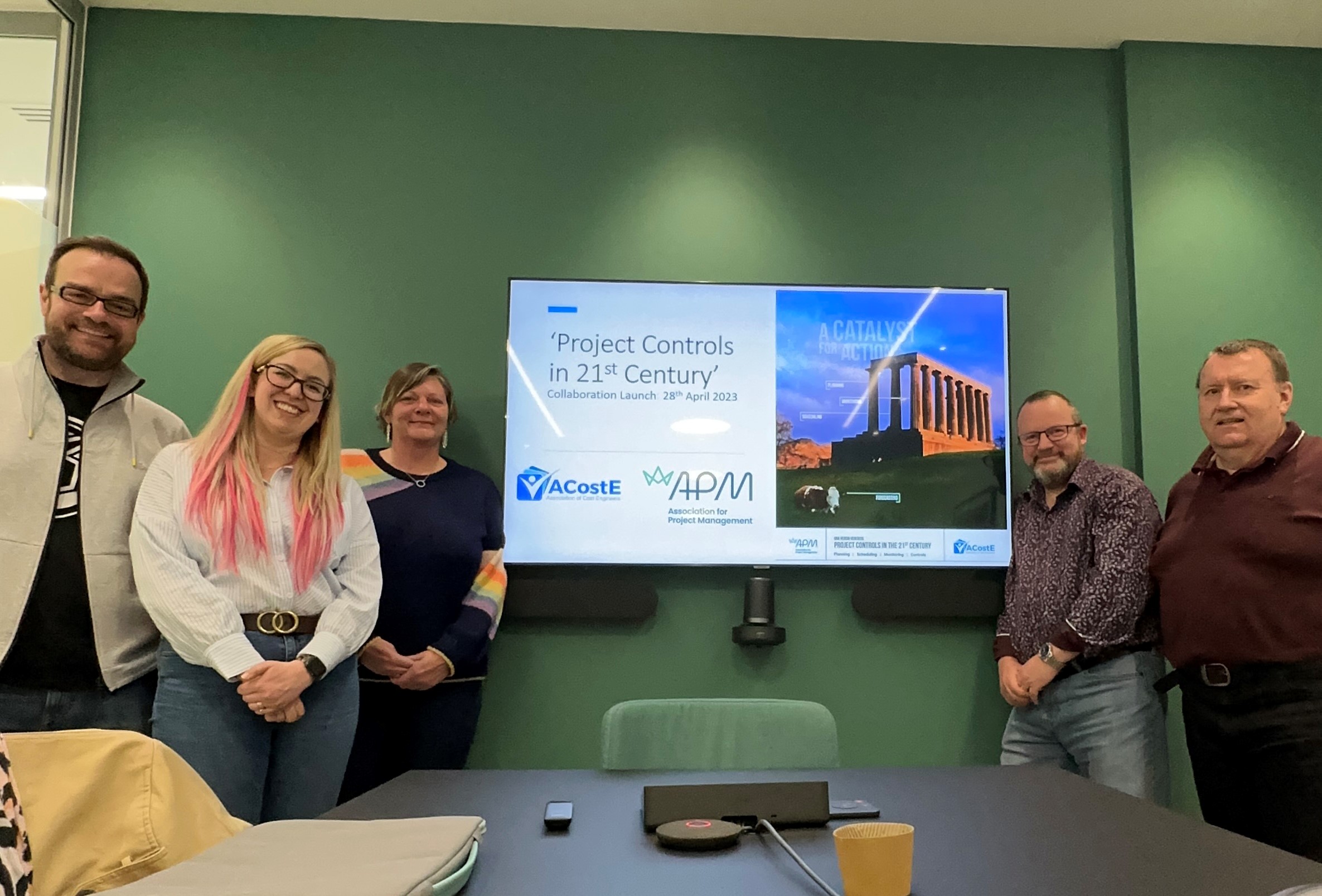 Pictured: Left to Right; Simon Taylor, Carolyn Browning, Christine McLean, Paul Kidston, David Cox
About AcostE
The Association of Cost Engineers (AcostE) represents the professional interests of those with responsibility, at all levels, for the prediction, planning and control of resources and cost for activities that involve engineering, manufacturing, and construction.
It provides services for members to enable them to advance in, and to promote the application of, scientific principles and techniques in the disciplines of: estimating, monitoring controlling and reporting cost, resources and logistics, planning, scheduling, risk, investment appraisal and profitability of engineering activities, products and projects.
For more information about AcostE, visit www.acoste.co.uk
Latest News from
Association for Project Management