Friday 06 Mar 2020 @ 11:33
Big Lottery Fund
Children with Visual Impairments from across Wales to benefit from National Lottery Grant
74 Organisations celebrate a share of nearly a million pounds in grants from The National Lottery Community Fund this month. The Royal Institute for Blind People is one of those organisations. They successfully bid for £90,898.00 to develop a pilot programme for blind and partially sighted children/young people and their families living in Wales.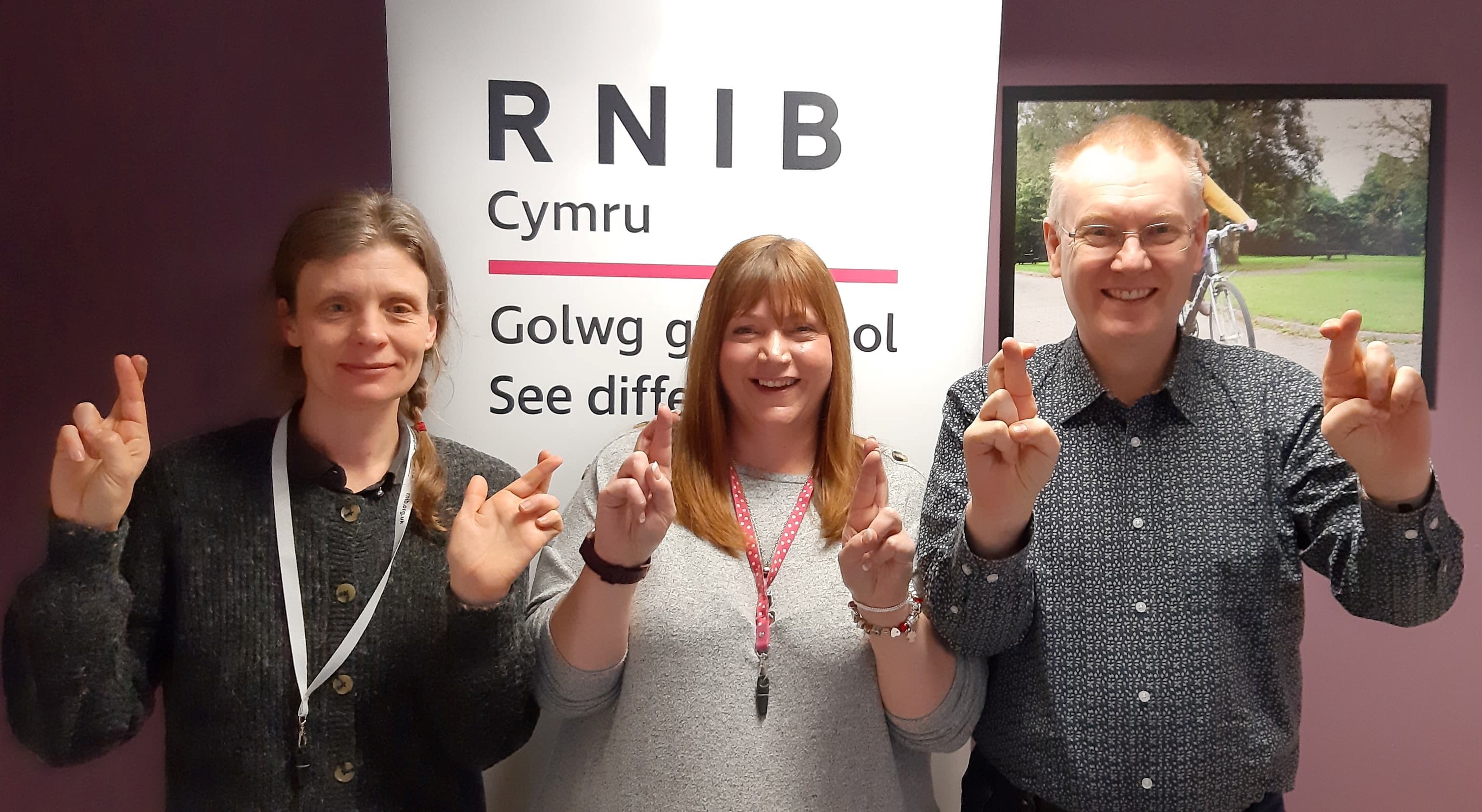 Claire Milton, Children, Young People and Families Lead, and Shape and Share Cymru Project Lead welcomed the grant saying:
"We are really looking forward to creating opportunities across Wales to bring children with a vision impairment and their families together. The Shape and Share events will be a welcoming space for young people to share their experiences, support one another, learn new skills and have fun. It is important for us to work in partnership with families to fully understand their needs and how best we can support them, ensuring that children with a vision impairment can build their confidence and independence in a friendly, supportive environment."
They will spend their grant on delivering six events a year for the next two years to 100 children and their families across Wales. Run by, and for, the community they will work with other appropriate organisations to develop learning, enhance connections, share experience as well providing a fun environment for the families to engage.
Grants are made possible thanks to players of The National Lottery and you can find the full list of what was awarded this month to download by following this link: press summaries for release 5.3.2020
Notes to Editors
Photo ©RNIB shows Three Shape and Share Cymru Project staff smiling with their hands in the shape of the National Lottery Community Fund's logo.
For further information please email joanna.maurice@tnlcommunityfund.org.uk.
We are the largest community funder in the UK – we're proud to award money raised by National Lottery players to communities across England, Scotland, Wales and Northern Ireland. Since June 2004, we have made over 200,000 grants and awarded over £9 billion to projects that have benefited millions of people.
We are passionate about funding great ideas that matter to communities and make a difference to people's lives. At the heart of everything we do is the belief that when people are in the lead, communities thrive. Thanks to the support of National Lottery players, our funding is open to everyone. We're privileged to be able to work with the smallest of local groups right up to UK-wide charities, enabling people and communities to bring their ambitions to life.
Website │Twitter │Facebook │Instagram
Latest News from
Big Lottery Fund