Monday 19 Apr 2021 @ 16:15
National Institute for Health and Clinical Excellence (NICE)
NICE launches ambitious strategy to provide quicker access to new treatments and innovations
NICE will transform key elements of its approach to ensure efficiency and speed while maintaining robust, trusted methods.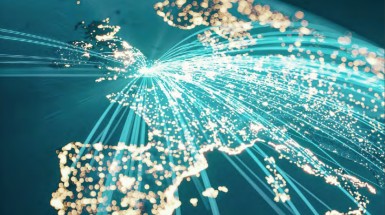 NICE will speed up patients' access to the latest and most effective treatments, and dynamic guideline recommendations will be put in the hands of healthcare professionals more quickly under plans unveiled by NICE in its 5-year strategy launched today (Monday 19 April 2021).
NICE will transform key elements of its approach to ensure efficiency and speed while maintaining robust, trusted methods.
The COVID-19 pandemic has reaffirmed the need to place science and evidence at the heart of health and care decision making and improve outcomes for all patients across the healthcare system.
Ensuring the organisation is more proactive and engaged with the life science industry earlier in the innovation pathway will allow patients to access new treatments faster.
Building on its trusted reputation for rigour and independence, NICE will keep ahead of the challenges of a rapidly changing health and care landscape by forging key partnerships to expand the organisation's skills, capacity and capabilities. It will renew and develop collaborations to support patient safety and track adoption of improvements.
This new approach will also allow NICE to evolve from producing full guidelines to adopting a more modular, living style of recommendations, allowing rapid updates that incorporate the latest evidence to reach healthcare professionals faster than ever before.
Professor Gillian Leng CBE, NICE chief executive, said:
"The new strategy sets out a vision for the future where NICE will be more dynamic, work more collaboratively, and continue to build on the excellent foundations of the last 22 years.

"Our work to produce rapid COVID-19 guidelines during the pandemic has hastened our desire for change. We demonstrated that we can be flexible and fleet of foot, without losing the rigour of our work, and we will now look to embed that approach in our day-to-day work.

"The world around us is changing. New treatments and technologies are emerging at a rapid pace, with real-world data driving a revolution in evidence. We will help busy healthcare professionals to navigate these new changes and ensure patients have access to the best care and latest treatments."
NICE chairman Sharmila Nebhrajani OBE, said:
"The healthcare of the future will look radically different from today – new therapies will combine pills with technologies, genomic medicine will make early disease detection a reality and AI and machine learning will bring digital health in disease prevention and self care to the fore.

"Our new strategy will help us respond to these advances, finding new and more flexible ways to evaluate products and therapies for use in the NHS, ensuring that the most innovative and clinically effective treatments are available to patients at a price the taxpayer can afford.

"NICE also plays a crucial role in sustaining the UK's position as a life sciences superpower. Our work with researchers in universities and in companies helps them to translate vital medical research insights into new products and treatment guidelines for patients, and our strategy will help to ensure that these continue to be supported by the strongest possible evidence base."
NICE has consulted its key system partners while developing its five-year strategy.
Professor Stephen Powis, NHS England medical director, said:
"Since its creation the NHS has always adapted quickly in response to new innovations, from world first transplants to more recently new cancer drugs and treatments during the pandemic which are enabling patients to get the care they need from the comfort of their own home.

"At the heart of the NHS Long Term Plan is a commitment to rollout the latest treatments to patients as soon as they are approved and so we welcome NICE's new strategy to speed up approvals of the latest and most effective treatments."
Richard Torbett, chief executive of the ABPI, said:
"Pharmaceutical companies are working on thousands of exciting new medicines and treatments, from rare disease gene therapies to mRNA vaccines for cancer. Today's strategy sets out a positive vision for the future of NICE; one which will see it evolve with the science that makes these breakthroughs possible and build on its international reputation for producing evidence-based guidance.

"We will continue to work with NICE to ensure medicine appraisals remain robust, transparent, and in line with the latest science so that NHS patients can benefit from new medicines when they become available."
Peter Ellingworth, chief Executive of the ABHI, said:
"NICE's 5 year strategy is an exciting step forward in enabling patients in the UK to benefit from innovative health technologies faster. ABHI continues to work closely with NICE to provide the critical link to industry, through the development of innovation policy and market access initiatives, that are designed to bring value to both patients and the health service. We look forward to continuing our positive contribution to the work of the Institute."
Latest News from
National Institute for Health and Clinical Excellence (NICE)