Wednesday 31 May 2017 @ 11:15
National Institute for Health and Clinical Excellence (NICE)
NICE to launch new evidence tool for medtech product developers
NICE is launching an online tool to help medtech companies get their products to patients faster.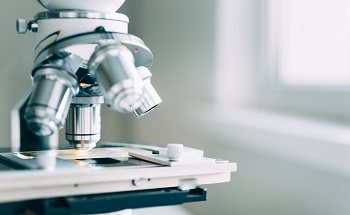 NICE's Scientific Advice service is launching an online tool to help developers of medical devices and diagnostics understand and generate the evidence needed to show their products are clinically and cost effective. This will help companies prepare for a dialogue with health technology assessment organisations and payers and potentially speed up time to market.
The Medtech Early Technical Assessment (META) tool has been developed in partnership with Greater Manchester Academic Health Science Network. The tool helps companies identify what evidence they have and what gaps need to be filled to satisfy payer requirements. It is a paid for service aimed at, but not limited to, small and medium sized companies.
Leeza Osipenko, head of NICE Scientific Advice said: "Medical devices and diagnostics is a fast growing and highly competitive field. Healthcare systems are facing financial pressures and are keen to adopt transformative and cost saving technologies.
"We want to help healthcare systems get access to more products that meet such criteria and help companies develop these technologies and relevant evidence to demonstrate their value to patients and payers.
"NICE Scientific Advice is committed to supporting small and medium sized enterprises, charities and academic groups so we've designed META to ensure it's both affordable and flexible. However, we hope that larger enterprises also find the META tool of interest and value for their medtech pipelines."
The META tool can be licensed for use by partner organisations working with medtech companies. These could include Academic Health Science Networks, Healthcare Technology Consortiums and consultancies who may have their own bespoke approaches to using META and assisting product developers prepare their products for adoption into a healthcare setting. This accessibility will allow NICE to maximise META's potential and make it available to companies not just in the UK but and internationally as well.
The tool will be launched on 3 July at the Royal Society of Obstetricians and Gynaecologists, 27 Sussex Place, London NW1 4RG by NICE chief executive Sir Andrew Dillon. Further information about the launch event, including how to attend and how to become a META partner, is available on the NICE website at https://medicinesevents.nice.org.uk/meta
NICE Scientific Advice provides a fee-based consultancy service to developers of pharmaceuticals, biopharmaceuticals, medical devices and diagnostics. It works with companies in the early stages of product development and its aim is to encourage companies to consider the relative clinical and cost effectiveness of their products which can then inform the overall product development strategy.
Latest News from
National Institute for Health and Clinical Excellence (NICE)