Wednesday 12 Oct 2022 @ 15:38
Civil Service
The NHS Needs You
Blog posted by: Joe Smith, 11 October 2022 – Categories: A great place to work, A Modern Civil Service, An Ambitious Civil Service, An Innovative Civil Service.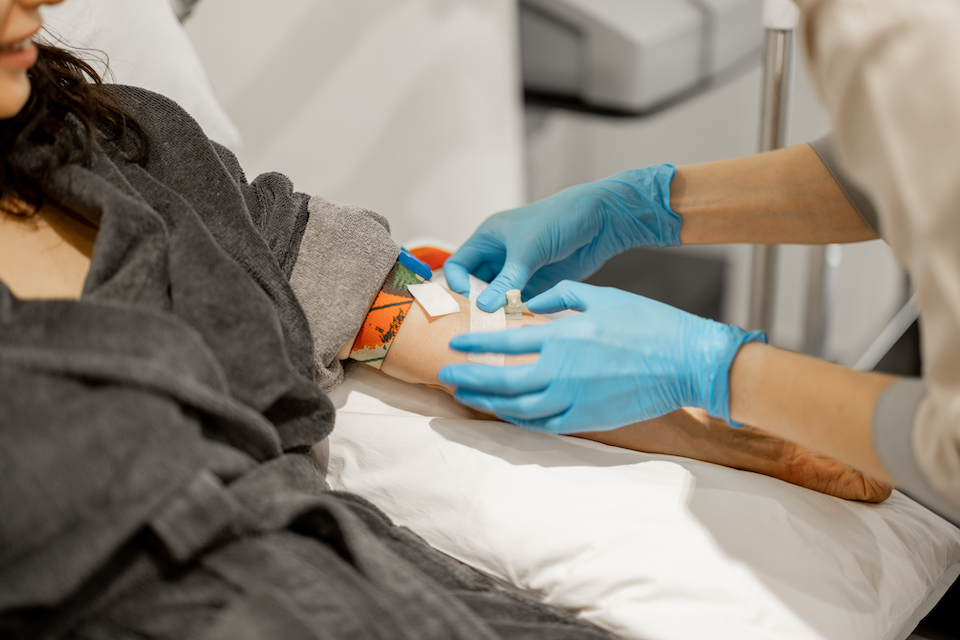 Blood is something we all need. As co-leader of the Civil Service Blood Drive, Joe Smith is on a mission to persuade civil servants to take time out of their day to donate blood and help a stranger.
The COVID-19 pandemic has affected our world in a myriad of different ways. We are more cautious than we were before, the nation now has lengthy backlogs in medical care and the judicial system, and supply chains have been stretched as demand has switched back on. Yet lockdown measures are still in place in some parts of the world.
All this has made me think about what I can do to help others who are less fortunate than me. Not in financial terms, but in the pure sense of the word, those who suffer bad fortune, people who are simply struck with bad luck. And any one of us, no matter our circumstances, can be struck by bad luck at any time, as can our loved ones.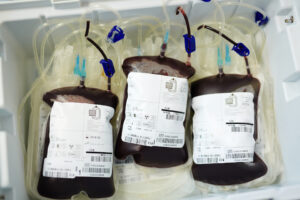 Plastic bags with blood in container
That's why I give blood.
Emerging from lockdown, we are all more aware of the risks we take in our daily lives, with our health, even with our journeys to work. All it takes is to be struck by poor fortune, as we all are from time to time, to put us in the unpleasant position of needing a blood transfusion.
The fact is, blood stocks are incredibly low right now, yet millions of people every year depend on emergency blood transfusions for care in A&E, as well as those undergoing routine operations and regular treatment. According to NHS Blood and Transplant, around 135,000 new donors are needed every year in England to ensure demand can be met. It's needed more than ever.
If blood stocks fall further then routine operations will not be possible. However, your positive decision to become a blood donor does not depend on luck. By spending a small amount of time and energy (and incurring minor discomfort), you can help make sure blood stocks remain at reliable levels.
If enough of us do this, then our families who are unfortunate enough to have an accident or to experience a deterioration in their health are saved by the safety net that blood donors provide. Then, the NHS will be able to care for its patients effectively and in good time.
Latest News from
Civil Service