Wednesday 20 Feb 2019 @ 15:15
Government Digital Service (GDS)
GDS Academy turns 5 and celebrates training 10,000 students
Blog posted by: Kevin Cunnington – GDS director general, 20 February 2019 – Categories: People and skills.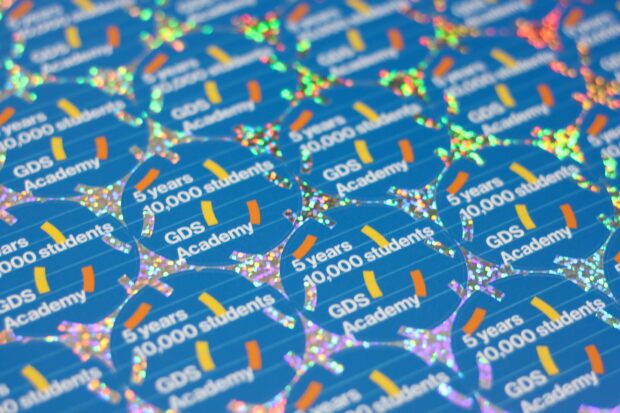 The GDS Academy provides people with the digital and technology skills needed to transform public services. It is open to civil servants, local government employees, devolved administrations and other public servants.
Previously known as the Digital Academy, it began life in a room at Fulham Jobcentre. Initially it was set up to grow in-house digital capability and upskill civil servants at the Department for Work and Pensions.
From these humble beginnings, the GDS Academy has grown to be a centralised public sector training resource. Today, there are 4 academies in London, Leeds, Manchester and Newcastle and our model has influenced other international governments to set up their own versions.
We will continue to develop by opening academies in more locations and offering a wider range of courses and programmes. This will help ensure we continue to deliver on one of the Government Transformation Strategy's ambitions of having one of the most digitally skilled group of public servants in the world by 2020.
Expansion
We are growing nationally, internationally and in the training we provide.
Alongside our 4 permanent locations there have been pop-up academies in Birmingham and Newport. In Leeds, we have recently moved into new quarters in a tech incubator hub. We're investigating new locations to set up in and we'll continue to run pop-up academies in the meantime.
Our international reach is growing. Two GDS Academy facilitators visited Canada to share how we had upskilled our public servants. After this visit, the Canadian Government set up their own version of the GDS Academy. We also offered our support to the Scottish Government when they were establishing the Scottish Digital Academy.
Our offering is expanding. We will be training 1,000 people on how we can use data to improve services. And, we have started an 'Introduction to artificial intelligence in government' course.
We're increasing the number of local authority students by linking GDS Academy training opportunities to the Local Digital Declaration principles. The Ministry of Housing, Communities and Local Government's Local Digital Fund provides committed funding for more than 1,000 local authority staff to attend training.
And, we're delivering courses to health organisations, including Public Health England, to help adoption of digital and agile ways of working.
Click here for the full blog post
Latest News from
Government Digital Service (GDS)