Friday 09 Feb 2018 @ 10:25
Government Digital Service (GDS)
The Government Transformation Strategy - one year on
Blog posted by: Kevin Cunnington, 8 February 2018 – Categories:Transformation.
A year ago we published the Government Transformation Strategy. This strategy outlines how we – GDS and everyone across all departments – are working to transform government together.
Over the past year we've made great progress. We've built a lot, delivered a lot and collaborated a lot. We have a great platform to build on. I want to talk about some of the highlights so far and to outline my priorities for the next 12 months.
Helping government work better for everyone
GDS is continuing to deliver the tools, resources and standards that help government work more effectively and deliver user-focused services.
There are now more than 175 services across government that use one of the common components we operate. For example the Driver and Vehicle Standards Agency uses GOV.UK Notify to remind people when they need to have an MOT test for their vehicle. This service now has more than 500,000 users.
The Department for International Trade's services on great.gov.uk, such as 'Exporting is great', 'Find a buyer' and 'Find a supplier', and 'Selling online overseas', were designed, developed and delivered very quickly, thanks to the department's use of components such as GOV.UK Notify and GOV.UK Platform as a Service.
And local authorities are also taking advantage of these components. For example Bath and North East Somerset Council uses Notify to let residents know about bin collection days, while both GOV.UK Pay and GOV.UK Verifyare also available for local authorities.
So far more than 22.3 million notifications have been sent through GOV.UK Notify and more than £39.3 million in payments has passed through GOV.UK Pay.
We're also delivering things that help civil servants do their jobs better. Including GovWifi – a single wifi login for all of government, which was made available last year and has already seen more than 3.5 million transactions. GovWifi is now available in more than 340 locations across the country, including 100 courtrooms, local councils schools and hospitals, as well as the UK Border Force's fleet of boats.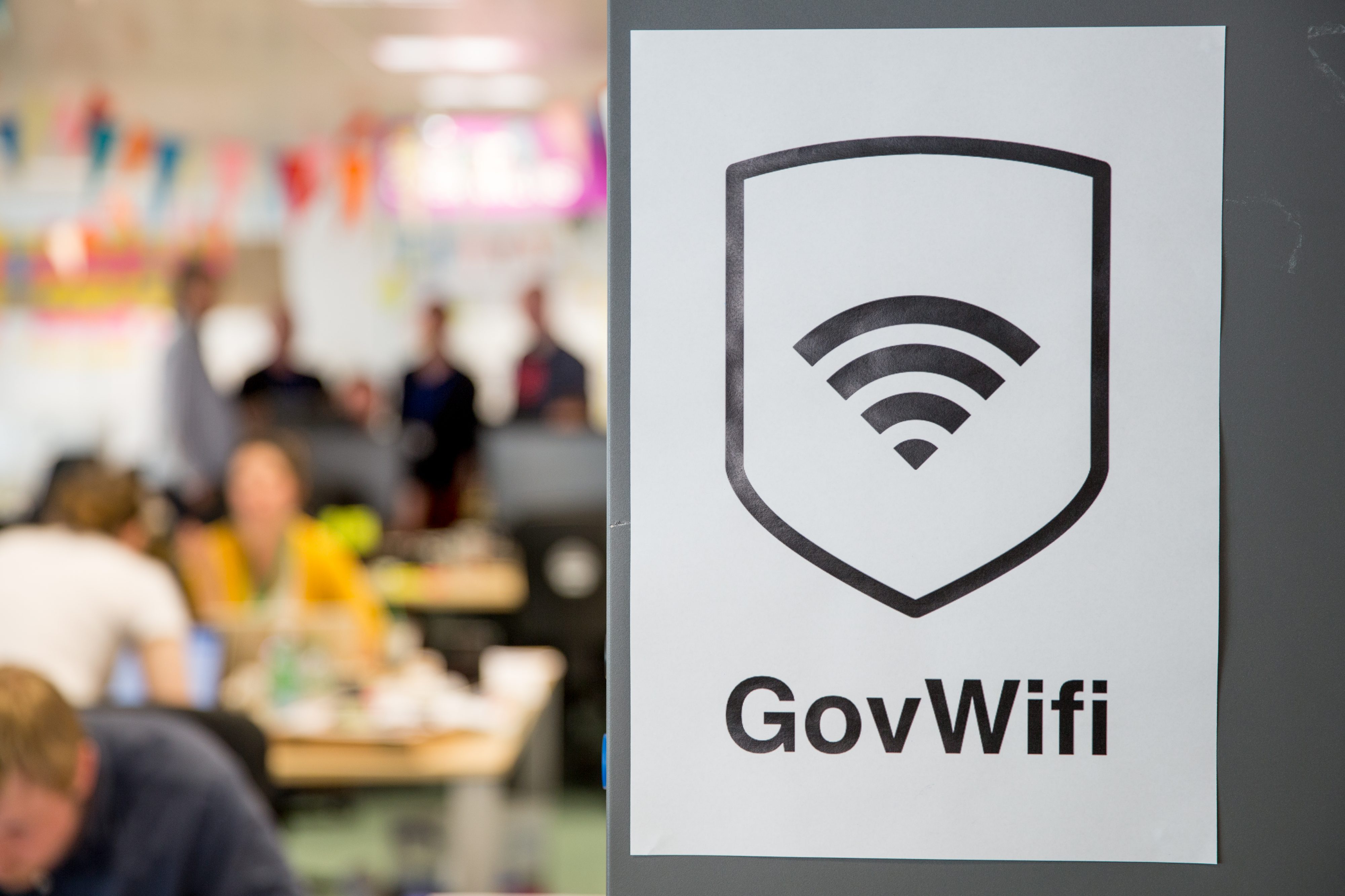 We're helping improve government procurement through the Digital Marketplace. A total of £3.2 billion has been spent through Digital Marketplace in just under 6 years. Of that total, 48% is spent with Small and Medium-sized Enterprises (SMEs) - that's £1.43 of every £3.
We're helping government make better use of data - to use data as an enabler of public services. We're also helping government publish data through data.gov.uk and registers. There are now 26 registers in use, including registers of countries, local authorities and government services. Thanks to initiatives like this, the UK is the world's leading publisher of open data according to the Open Data Barometer.
And we're tackling the challenge of identity assurance through GOV.UK Verify. GOV.UK Verify is being used in a range of services across government. For example, HMRC is using it to help people check their income tax online and HM Land Registry will use it to support the launch of a new digital mortgages service.
Latest News from
Government Digital Service (GDS)