Wednesday 03 Jun 2020 @ 09:10
Government Digital Service (GDS)
What happened on Global Accessibility Awareness Day at GDS
Blog posted by: Rianna Fry and Richard Morton, 2 June 2020 – Categories: Accessibility, Events.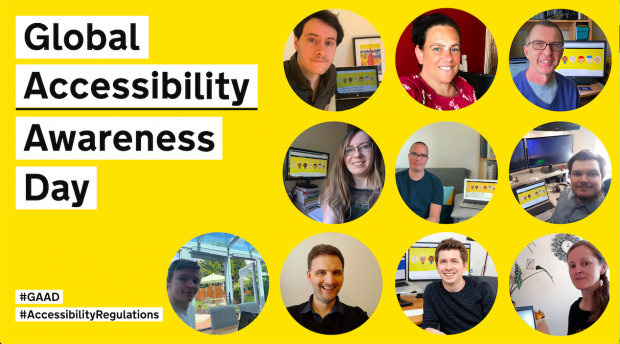 To mark the ninth Global Accessibility Awareness Day (GAAD), the Government Digital Service (GDS) did something it had never done before. We set up a full day virtual conference on digital accessibility. On 21 May 2020, we hosted 6 webinars, in partnership with accessibility experts from a range of public sector organisations and government departments and created a resource pack for people to organise their own events.
In this blog post we share the recorded webinars so that anyone can learn more about accessibility. We also reflect on our learnings from running the event.
What happened
There were 2 strands of events happening on the day itself. Firstly, GDS hosted its own GAAD agenda. We had almost 4,000 registrations across the 6 events in the lead up to the day.
Secondly, we created a downloadable resource pack that public sector digital teams could use to deliver internal workshops in their organisations.
Click here for the full press release
Latest News from
Government Digital Service (GDS)